📍IMPORTANT Starbucks outbreak in South Korea 🇰🇷 reveals a lot: A #COVID19 infected 30 year old visited Starbucks for 2 hours➡️ then infected 56 others who visited. Likely related to 6 recirculating air conditioners. 2nd Floor hotspot. Suggests aerosols🧵
https://www.insight.co.kr/news/299857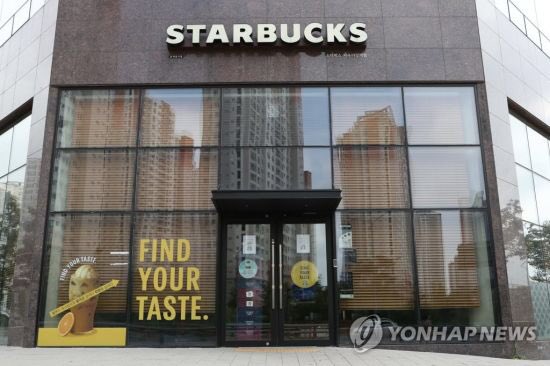 2) another article states 5 AC units and 2.5 hours: "was sitting right in front of one of the five air conditioners installed on the ceiling of the second floor of the store, and had a conversation with an acquaintance for about 2 hours and 30 minutes."
3) The other report states 27 people who visited the Starbucks branch visited were first confirmed. The 54 includes secondary and tertiary infections. "As of August 18th, at least 54 people have been confirmed to have been associated with secondary and tertiary infections."
4) "The quarantine authorities believe that the aerosol (air containing fine saliva) discharged while A was talking at a seat near the stairs in the corner of the store on the second floor was spread throughout the store by the air conditioner wind."
5) "It has been confirmed that all of the primary infections identified so far have stayed at the second floor store at this time. Among the confirmed cases, there were also elementary school students who were in a store on the first floor and used the toilet on the second floor"
6) "so the quarantine authorities believe that a very strong virus was spread quickly through the wind of an air conditioner. there are voices of concern that the use of air conditioners has increased due to the end of the long rainy season and the heat wave has come in earnest"
7) "and that ventilation is difficult in some facilities, making it difficult to comply with these guidelines. In addition, it is pointed out that even if there is a guideline, a strong recommendation from govt should be accompanied as it is a matter for companies to cooperate."
8) "Regarding the case of group infection at Starbucks Paju on the 17th, Jung (Korean CDC official) also said, "(Guests) did not wear masks, and the air conditioner was operated, but the ventilation was not adequate due to humid weather."
9) "Even if it is not, it is possible to propagate droplets of 2m or more in a closed space, and it is possible to propagate through hand contact and other public facilities. ***Taking off a mask in an indoor space is all dangerous behavior***, and please minimize those parts."
Originally tweeted by Eric Feigl-Ding (@DrEricDing) on August 23, 2020.