Is this what passes for presidential and statesman like these days.   Hugs
https://www.thedailybeast.com/trump-repeatedly-fantasizes-about-beating-up-biden-at-florida-rally?ref=home
As this dreadful election cycle hurtles toward its sorry climax, we have reached a point that was perhaps always inevitable—the incumbent president threatening to kick his Democratic rival's ass. At a Sunday night rally in Florida, the recently hospitalized president, who famously believes that doing exercise makes people die young because humans have a finite amount of energy like a battery, daydreamed aloud about how he badly he would beat up fellow septuagenarian Joe Biden if he had the chance. "Those legs have gotten very thin," Trump said of his rival. "Not a lot of base. You wouldn't have to close, you wouldn't have to close the fist." The president's musings were met with chants of "KICK HIS ASS!"
Trump is about to deliver his fifth pandemic rally speech of the day, this one in Opa-Locka, Florida. Follow for a video thread.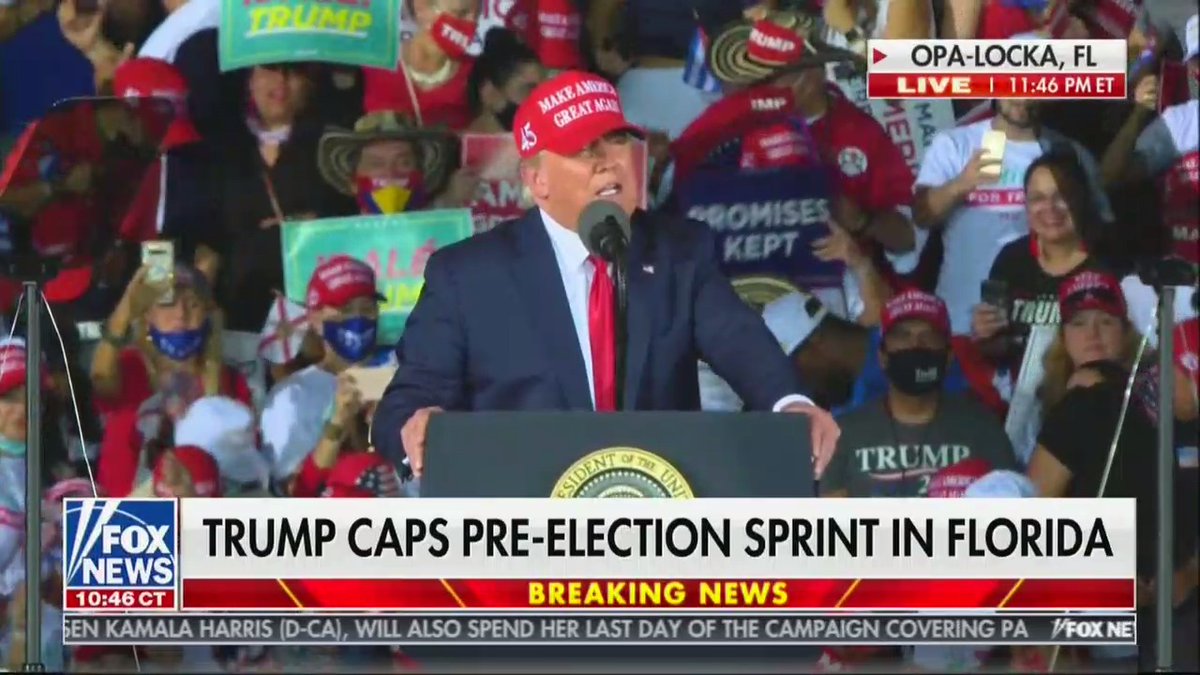 Trump goads his fans into booing the media. Some Trump followers turn around and flip journalists the bird as "CNN sucks!" chants thunder
This rally, which flies in the face of Miami-Dade's attempt to impose a Covid curfew, comes days after a study linked Trump's pandemic rallies with 700 coronavirus deaths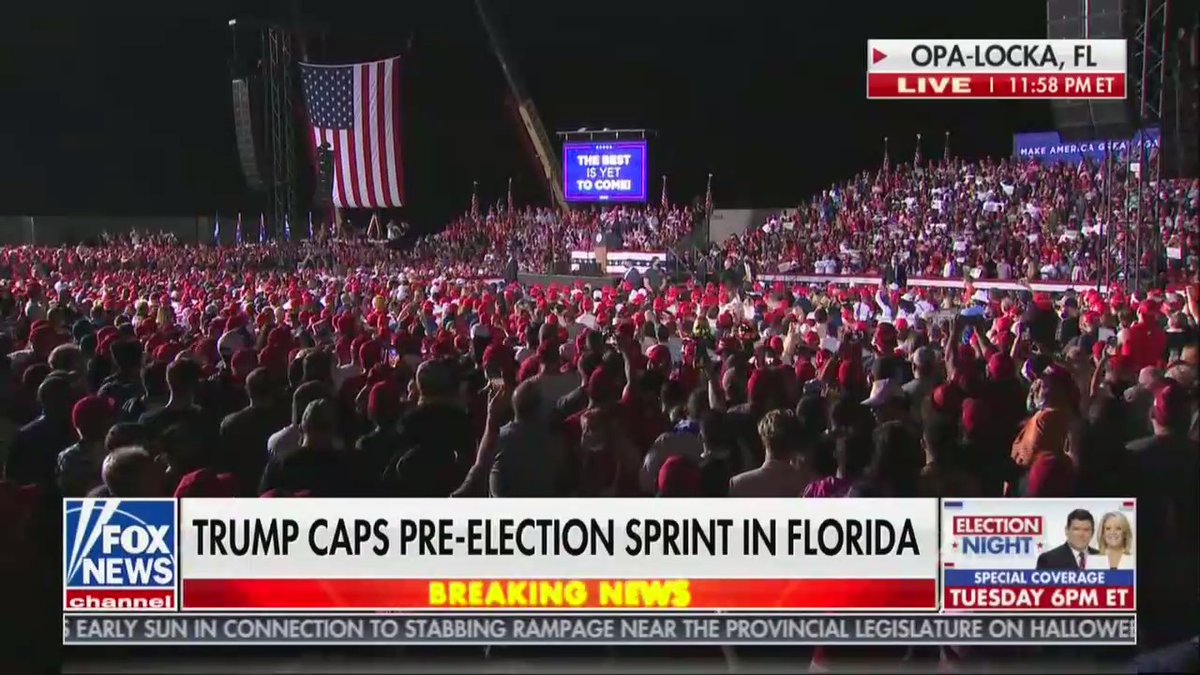 Trump mocks Joe Biden for implementing basic public health guidelines at his political events, then mentions "Barack Hussein Obama." The crowd responds by chanting "lock him up!"
Wow — a "Fire Fauci!" chant at the Trump rally
"Let me wait until a little after the election," Trump replies
"Of all the people in the world I could fight that's probably the one I'd like to most fight. Those legs have gotten very thin" — Trump mocks Biden's appearance and fantasizes about fighting him
"They had the thing with these, really, I'd say very good people. They were riding along the highway, & you had sleepy Joe's bus. So they escorted the bus & the radical left said, 'oh what a horrible thing.' They don't tell you about antifa"– Trump glorifies mob violence
Trump is complaining about the weather in Michigan in Florida
I doubt Jim Carrey appreciates this
Trump is still fantasizing about knocking out Joe Biden
Trump fans direct "lock her up!" chants toward Ilhan Omar
Trump claims he was getting "a little bit frisky" with North Korea his first week in office
"blood in the sand" — start your Monday morning by taking a DRINK
Trump's entire governing philosophy, in one 13-second clip
things are getting weird
And it's over. Trump's next rally is scheduled to start in North Carolina in less than 10 hours.
Originally tweeted by Aaron Rupar (@atrupar) on November 2, 2020.