Dave Ramsey, who does not require masks at Ramsey Solutions and said he would like to "start a crusade" against them, has had more than 100 cases of COVID-19 at his 800-employee company.
They're planning a giant Christmas party.
More:
Lopez said Ramsey Solutions leadership had decided it was not "a work from home employer."
"Can we be a work from home employer for a short period of time?" he said on the Nov. 13 call. "We have proven for five weeks it works. Can we? Yes. Are we? No."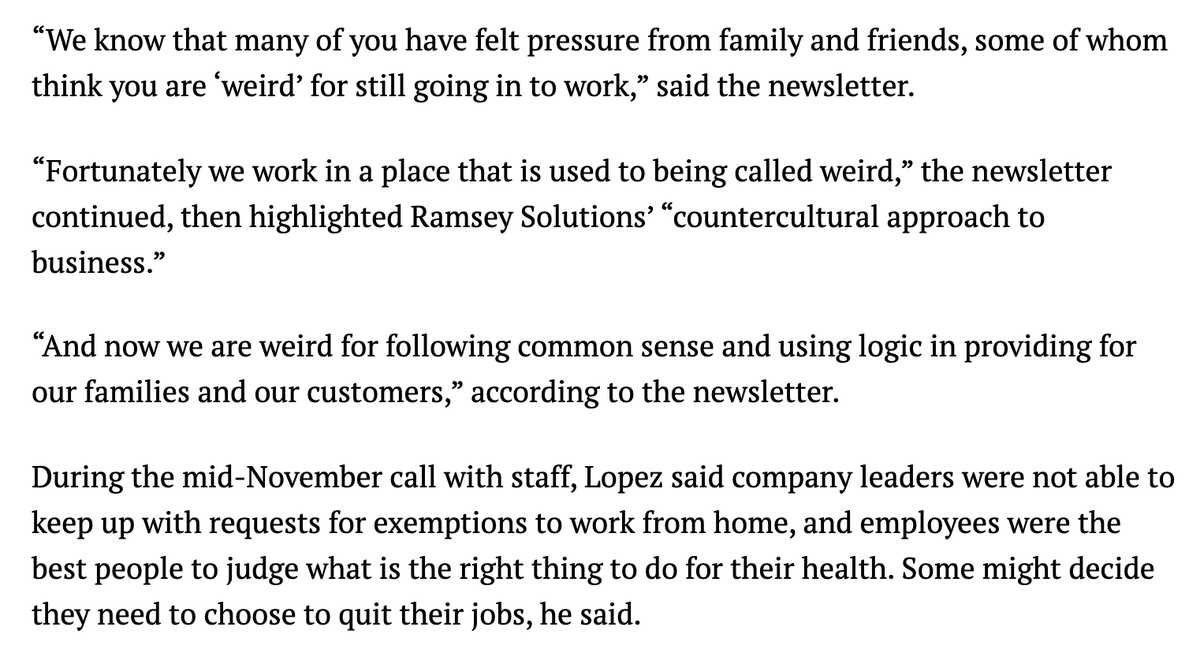 Originally tweeted by Steve Cavendish (@scavendish) on December 11, 2020.