https://www.ajc.com/news/man-beaten-while-campaigning-for-democrats-in-henry-county-cops-say/3YO2U7YPEFB2LGDUUW4RIRQECE/
Another example of anti-democracy maga Republican thugs in action.   Hugs
Ossoff, Perdue release statements condemning the violence.

Tempers flared at a "Get Out the Vote" rally in Stockbridge on Saturday morning when a passerby attacked a man holding campaign signs supporting U.S. Senate candidates Jon Ossoff and Raphael Warnock, police said.

 

The incident occurred about 10:40 a.m. as a group supporting the Democratic candidates stood along Hudson Bridge Road near I-75 with political signs encouraging voters to take part in next month's runoff elections, authorities said.

 

"A passerby stopped and confronted a supporter with physical aggression," Henry County police Capt. Randy Lee said in an emailed statement. "The supporter suffered wounds to his face and head."

 

Photos obtained by Channel 2 Action News showed the man bleeding from cuts above his eye and on the side of his head. Witnesses at the scene told the news station the suspect punched the man before grabbing his campaign signs and ripping them up.

 
Someone walked up to a Democratic Get Out the Vote rally in Stockbridge today and punched a supporter in the face then tore up his @ossoff and @ReverendWarnock signs, per police & witnesses. The suspect was arrested and charged with battery. Victim is ok.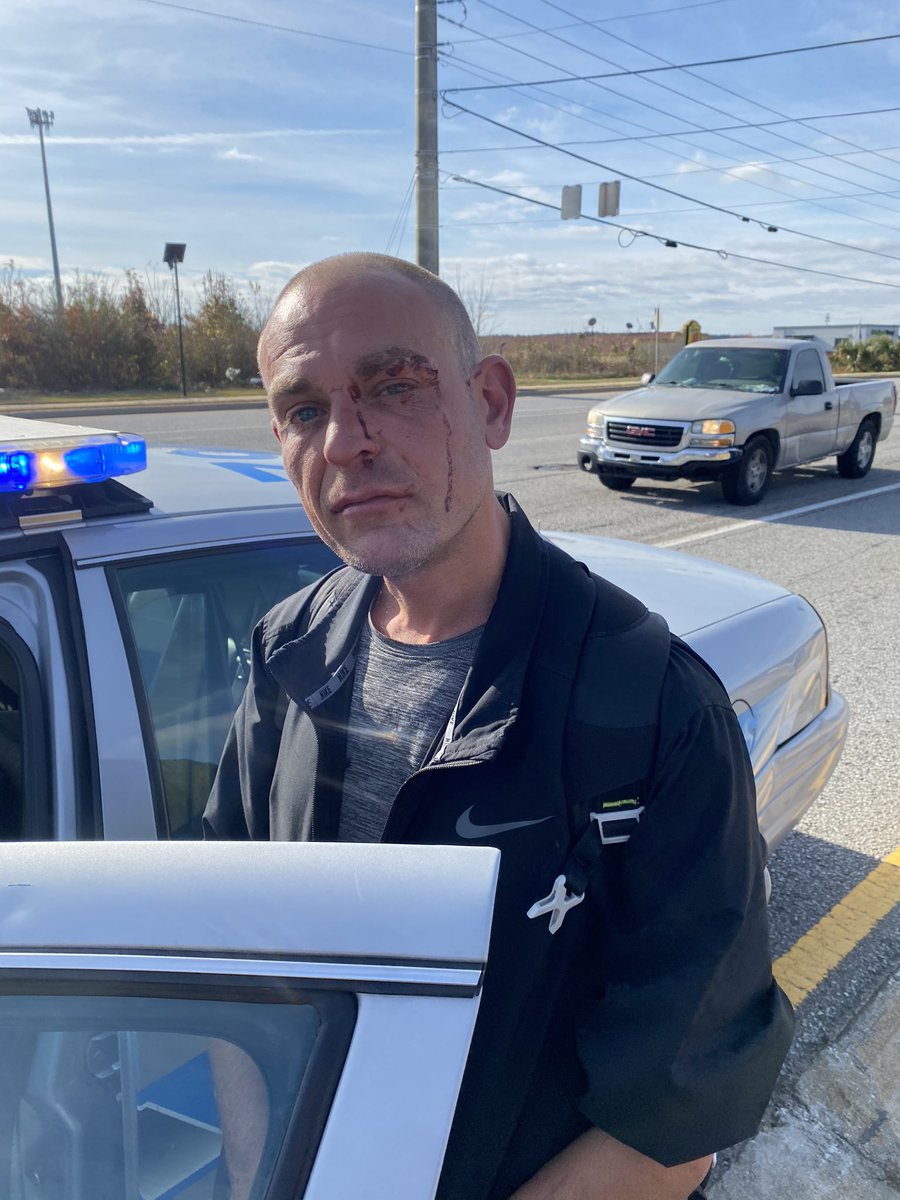 The victim is the one in the photo above and in this one.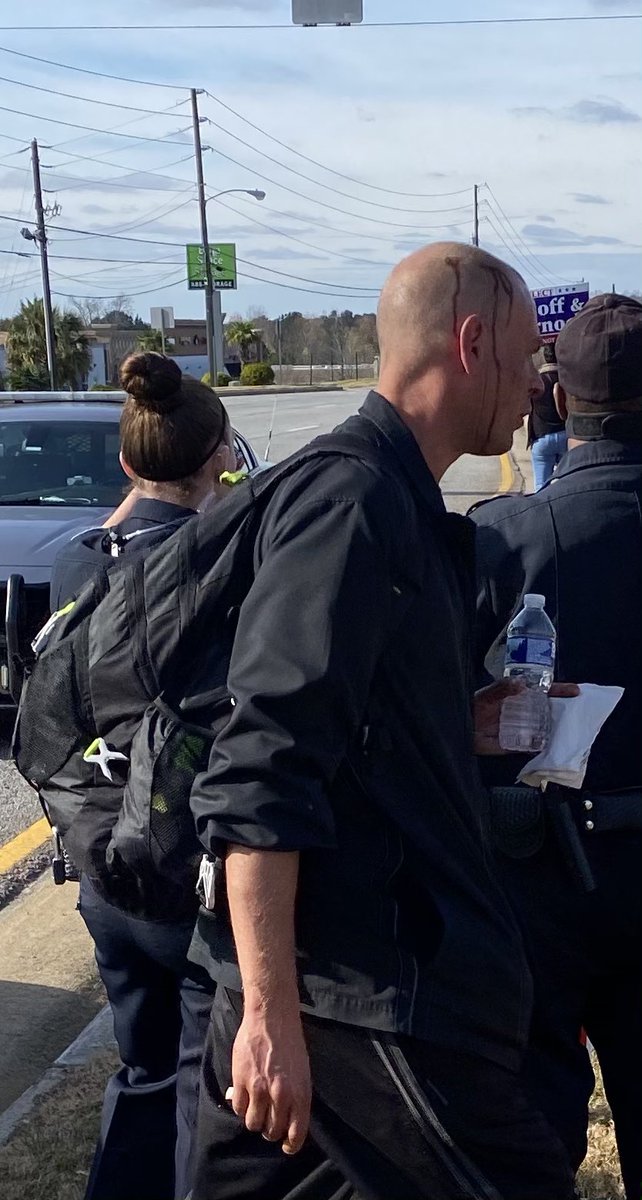 Here's our story on this situation that ended one with one person injured and one person arrested.
https://www.wsbtv.com/news/politics/man-attacked-beaten-while-holding-political-signs-georgia-rally-police-say/KXYEK4F3MZF6VKMHKWPUBXYJ2E/
Originally tweeted by Matt Johnson (@MattWSB) on December 12, 2020.
The suspect, who was not identified, was arrested and charged with battery, Lee said. The injured man was treated at the scene and released.

The violence was later condemned by both Ossoff and his opponent, Republican Sen. David Perdue.

"There aren't even words to explain how completely unacceptable this kind of violence is toward any human being," Ossoff said in a statement. "I hope the other candidates in this runoff election will join me in condemning this and I'm calling on all of our supporters to treat each other with respect."

 

 

In a tweet Saturday evening, Perdue called the attack "absolutely disgusting" and said behavior like that "has no place in our civil society."

"Bonnie (Perdue's wife) and I are praying for the victim and grateful for the law enforcement who arrested the suspected perpetrator," he wrote.